Airline travel has become an essential part of modern life, connecting people across the globe and making the world more accessible than ever before. If you're new to flying or simply want to brush up on your knowledge, this beginner's guide to airline travel will provide you with everything you need to navigate the skies with confidence.
First things first
The first step in airline travel is booking your flight. Start by choosing your destination and preferred travel dates. Visit airline websites or online travel agencies to compare prices and flight options. Consider factors such as layovers, airline reputation, and baggage allowances when making your decision. Once you've selected your flight, follow the booking process, provide passenger information, and complete the payment to secure your ticket.
JoshuaWoroniecki via Pixabay"" data-modal-id="single-image-modal" data-modal-container-id="single-image-modal-container" data-img-caption="null">
Next, consider what and how you'll be packing for the trip. Check the airline's baggage policy to determine the allowed size, weight, and number of bags. Make a checklist of essential items, including travel documents (passport, ID, and visa), tickets, electronic devices, chargers, medications, and necessary clothing.
Remember to pack liquids in accordance with aviation security rules. Oftentimes, you'll need to follow the 100ml rule and place liquids, aerosols, and gels in a clear, resealable bag.
All packed? You're ready to go!
Before your flight, it's essential to check-in. Most airlines offer online check-in, allowing you to select seats, print boarding passes, and avoid long queues at the airport. Online check-in typically opens 24 hours before departure.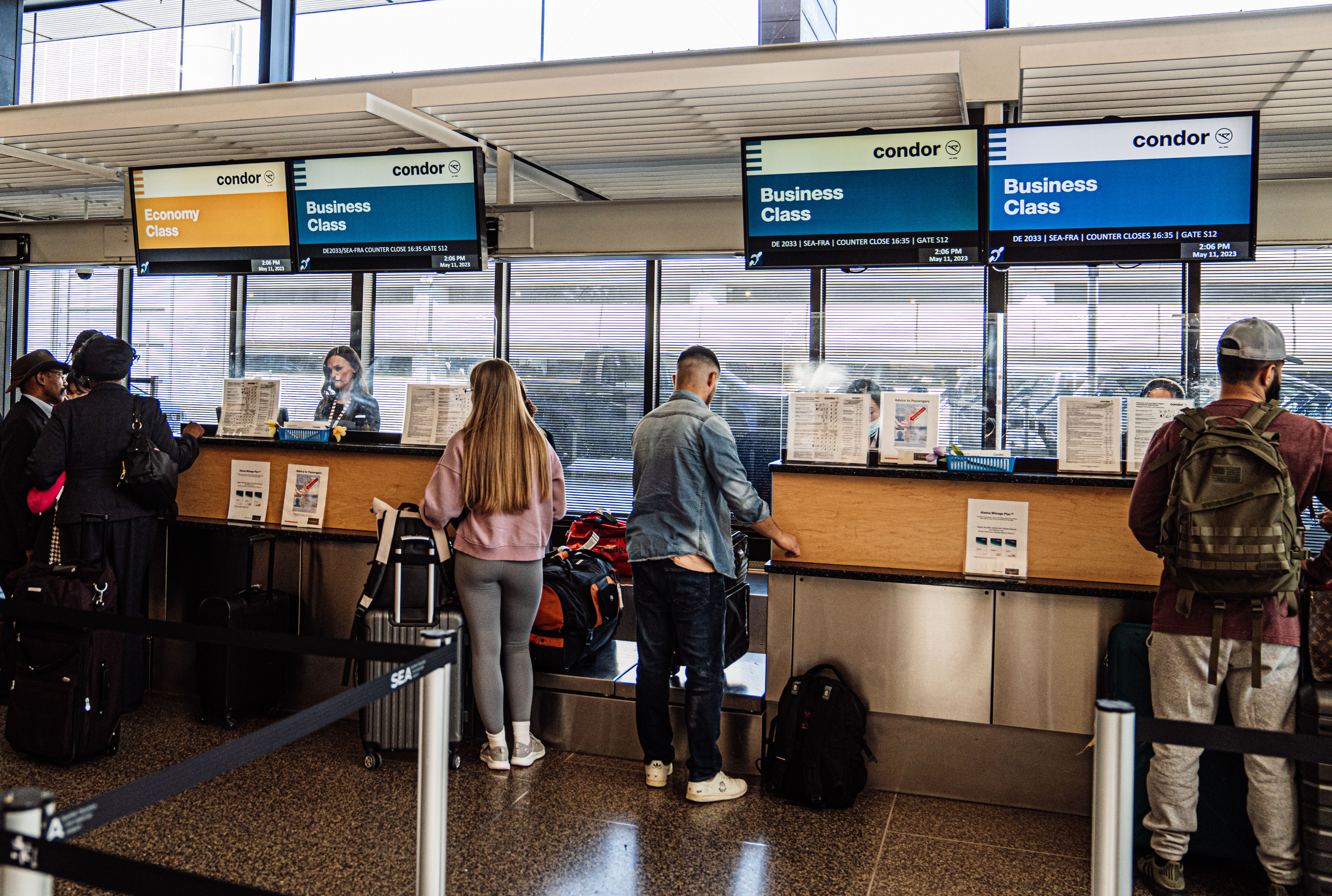 Photo: Lukas Souza | Simple Flying
If you prefer doing this in person, head to the check-in counter at the airport. Note that some low-cost airlines might charge you for an in-person check-in, so definitely log in before your flight to confirm. Whether you check in online or at the airport, if you have luggage to check, arrive at the airport (wear comfortable clothes for the flight!) with sufficient time to complete the check-in process and drop off your bags.
Security
Airport security procedures are designed to ensure the safety of all passengers. Familiarize yourself with the regulations to make the security screening process smoother. Prepare by removing any metal objects, electronics, and liquids from your carry-on bag for separate screening. Nearly all airports need you to pass through a metal detector and/or a full body scan to check for any dangerous substances. Ensure you don't have anything in your pockets and remove any heavy layers to avoid further scrutiny.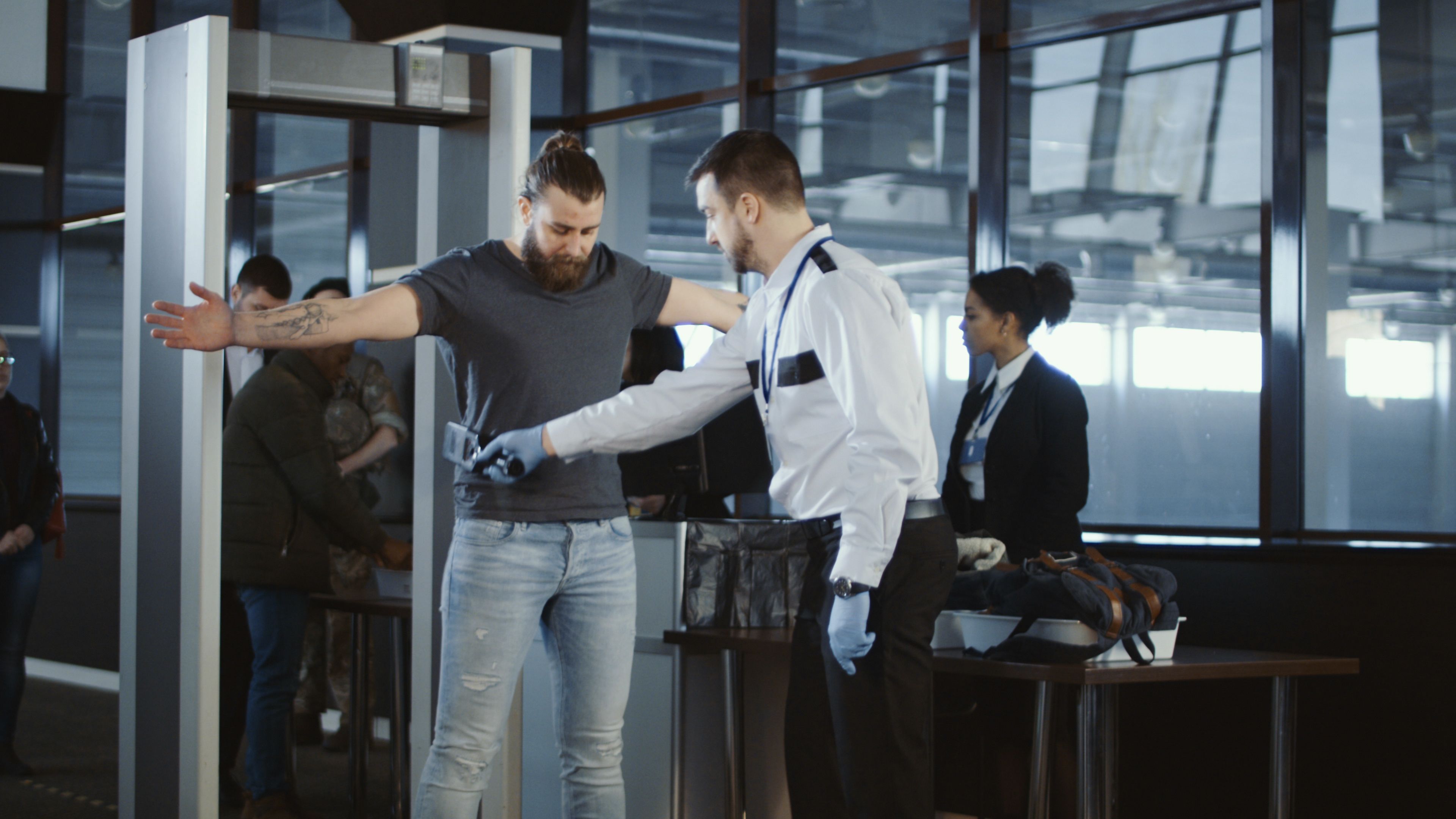 Photo: Frame Stock Footage/Shutterstock
Some airports may require you to remove your shoes too. Simply follow the instructions of security personnel, place your belongings in the provided bins, proceed through the metal detectors or body scanners, and you're good to go.
Once through security, keep an eye on the information screens for your flight's gate number and boarding time. Airlines usually begin boarding with specific zones or groups, so pay attention to the announcements and follow the instructions. Have your boarding pass and identification ready for inspection, and proceed to the aircraft when your zone is called.
Taking to the skies
Once onboard, find your assigned seat and stow your carry-on luggage in the overhead compartment or under the seat in front of you. Fasten your seatbelt and listen to the safety instructions provided by the flight attendants.
During the flight, don't forget to make use of the provided amenities, such as the in-flight entertainment system (or bring along a flight-friendly game), reading materials, or refreshments. Follow any specific guidelines given by the cabin crew – and remember to look out the window to enjoy a bird's eye view of the world!
When the aircraft has touched down, remain seated until the aircraft has come to a complete stop and the seatbelt sign is turned off. Then, gather your personal belongings and proceed through the arrival procedures at the airport.
N509FZ
via Wikimedia Commons
"" data-modal-id="single-image-modal" data-modal-container-id="single-image-modal-container" data-img-caption="null">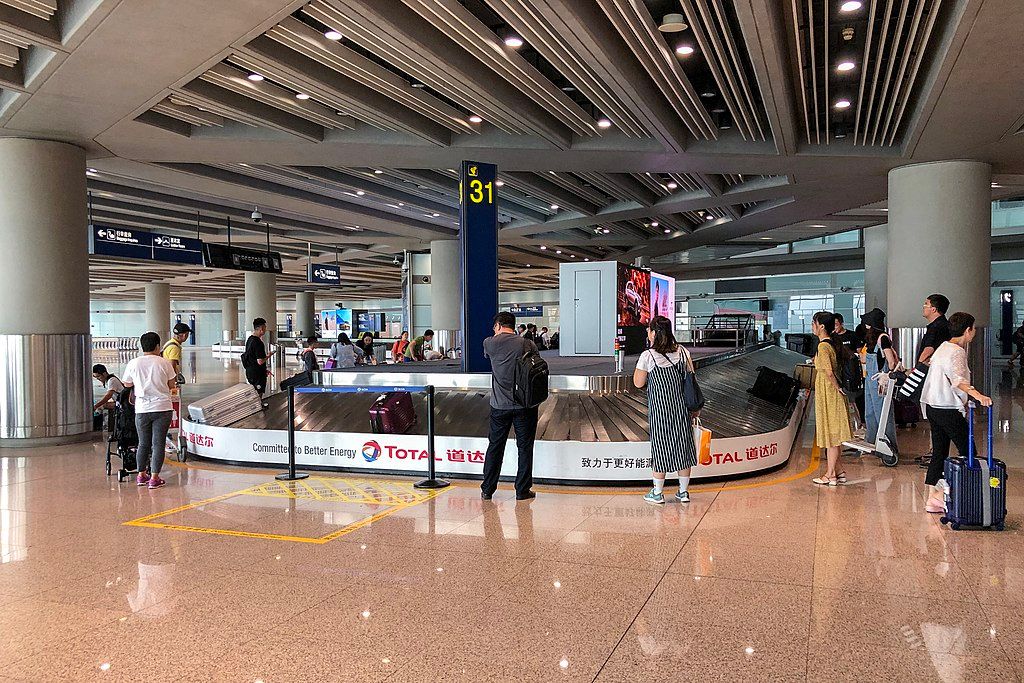 Lastly, locate your assigned carousel, and wait for your luggage to arrive (handy tip: use luggage tags so you can easily identify your bags). If any items are missing or damaged, be sure to inform staff at the baggage service counter before leaving the airport.
Now you're all equipped with the knowledge needed for a successful and memorable journey. Embrace the adventure, enjoy the experience, and most importantly, have fun!