Emirates has increased Airbus A380 flights between Dubai to Shanghai from daily to double daily. Taking effect this winter, it might have been enabled by the axing of the double-decker between Dubai and New York via Milan. Shanghai returns to the number of A380 flights it last had in February 2020, just before the world temporarily changed.
Two daily A380 flights to Shanghai
At 4,013 miles (6,459 km), Shanghai Pudong is Emirates' longest passenger route to China. According to the airline's latest schedule upload and reflected in its booking engine, the A380 returned to the enormous city on June 4th, 2023, and operates daily. This setup continues until October 28th, the last day of the northern aviation summer season.
The route becomes double daily on July 1st: one by the A380 and one by the 777-300ER. It is another step towards normality in the post-pandemic period.
On October 29th, when carriers switch to winter schedules, A380s will operate both flights. The switch from the 777 means that daily one-way seats for sale rise by nearly a fifth, from 877 to 1,034. This is based on scheduling 360-seat 777s and 517-seat A380s. There are 117 additional economy seats, 34 more in business, and six more in first.
What's the schedule?
Shanghai first saw Emirates' A380s more than 12 years ago in April 2011, two years after introducing the type. It was not until July 2017 that it became twice daily. On October 29th, the schedule is as follows, with all times local:
Dubai to Shanghai: EK302, 03:10-15:05; EK304, 09:15-21:05
Shanghai to Dubai: EK305, 06:15-12:05; EK303, 23:00-05:20+1
Click here for Shanghai-Dubai flights.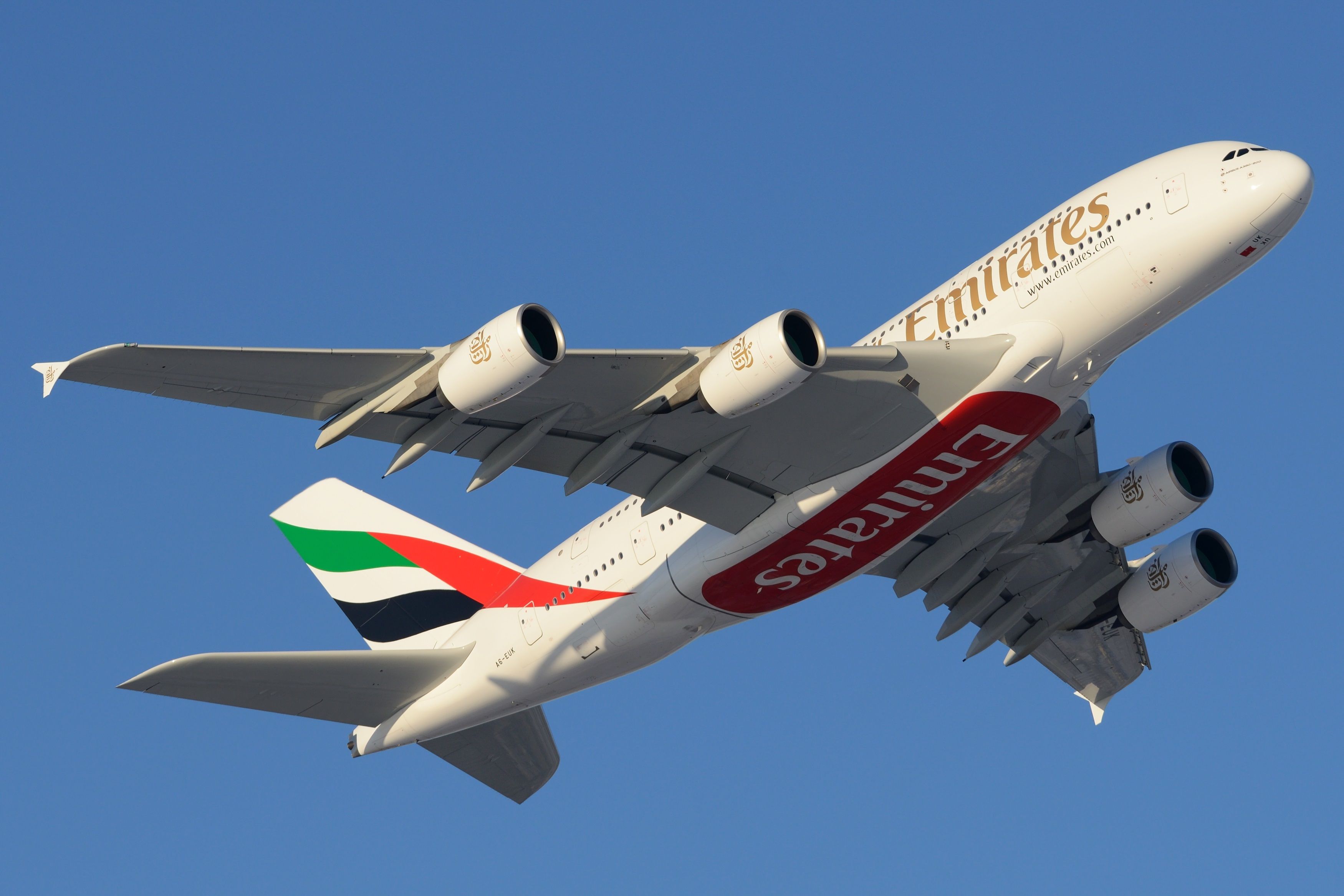 Photo: Mariusz Klarowicz I Shutterstock.
Carried 580,000+ passengers in 2019
According to booking data, Emirates carried an estimated 583,000 roundtrip Shanghai passengers in 2019, the last normal year. As OAG shows, it had 710,400 seats for sale, meaning it achieved an approximate seat load factor (SLF) of 82%. This was about the carrier's network average.
Stay aware: Sign up for my weekly new routes newsletter.
While a respectable ~155,000 passengers were point-to-point (P2P) – they only traveled between Shanghai and Dubai – they only accounted for about one in four passengers. Related to capacity, Emirates would have achieved an SLF of less than 22% based on P2P traffic alone.
Naturally, transit passengers were vital. Emirates carried an estimated 424,000 over its Dubai hub. Put another way, about 73% of the route's traffic transited. The most popular origins and destinations (O&Ds) over Dubai are shown below.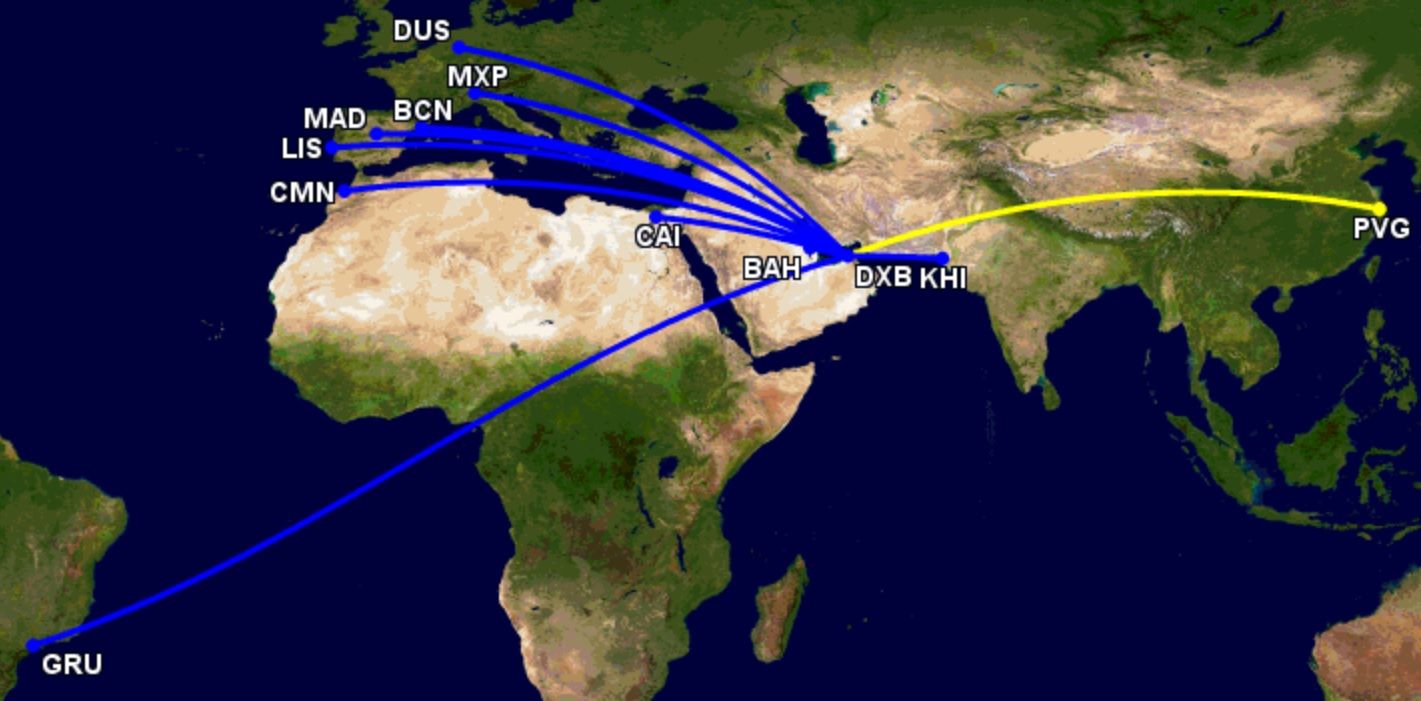 Image: GCMap.
Cairo was the most popular
Of the top 10 markets, more people flew Emirates between Shanghai and Cairo (~27,000) than anywhere else. Shanghai-Sao Paulo was next (~24,000), with flying via Dubai just 0.51% longer than a theoretical non-stop would be.
Click here for Shanghai-Cairo flights.
At the country level, Shanghai-UK was number one, despite the detour and no UK airport making the top 10 O&Ds. It is because so many airports are served there. Brazil was the next largest market, then Germany, Egypt, Italy, Spain, Pakistan, South Africa, Bahrain, and Morocco.
Have you flown Emirates to/from Shanghai? If so, share your experience by commenting.