The Mexican carriers Aeromexico and Viva Aerobus have released their traffic results for the first half of the year. They have carried 11.79 million and 11.34 million passengers, growing by 21.7% and 20.2% versus the previous year, in which they both left behind the impact of the COVID-19 pandemic.
Aeromexico's strong performance
Mexico's oldest carrier is having a solid year in 2023. Aeromexico has carried 11.79 million passengers this year, a 21.7% growth versus 2022. Of this total, 8.53 million have been transported in the airline's domestic segment (25.8% growth versus last year), while 3.26 million are from the international segment (12.2% growth).
Photo: Thiago B Trevisan/Shutterstock.
The airline still maintains its spot as the second largest carrier by traffic levels in the country, behind ultra-low-cost competitor Volaris. Nonetheless, Aeromexico continues to lose in the domestic segment, in which is located in third place behind Volaris and Viva Aerobus. The latter had 10.15 million passengers in this segment in the first half of the year. Volaris has not yet publicly disclosed its first half traffic numbers.
Viva Aerobus' traffic report
The ultra-low-cost carrier is also having a solid year in 2023, following the success of 2022 when it established a new traffic record for the company. This year Viva Aerobus has received 11.34 million passengers, growing by 20.2%.
Viva Aerobus had 10.15 million domestic passengers (a 21.6% growth) and 1.18 million international passengers (a more "modest" 9.8% growth versus the previous year). When talking about the airline's performance this year, Viva's Chief Executive Officer, Juan Carlos Zuazua, said,
"June traffic reflects solid fundamentals in our markets as we reached more than 11 million passengers in the first six months of 2023, an increase of 20.2% compared to the same period in 2022, with healthy occupancy factors. Demand trends remain robust as we enter the peak summer season in Mexico."
The airline's headlines this year
This year both airlines have made several headlines. Viva Aerobus was the latest, after signing a Memorandum of Understanding (MoU) with Airbus to acquire 90 Airbus A321neo aircraft. This would more than double Viva's current fleet, composed of 74 aircraft.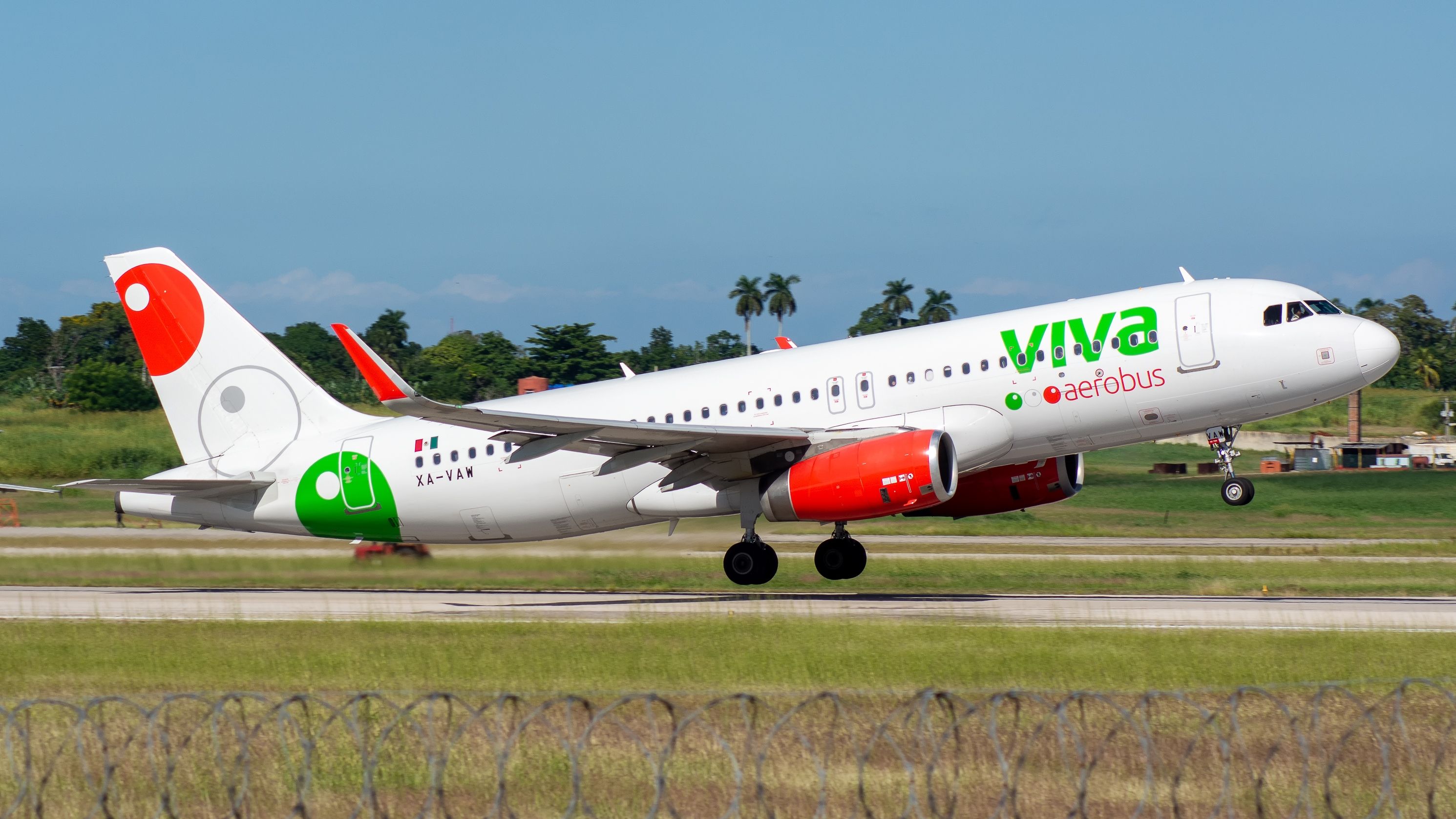 Photo: Wirestock Creators/Shutterstock.
Do you want to know more about the Mexican commercial fleet now and future orders? Read this article!
Aeromexico does not have a big unfilled order at the moment but still expects to receive at least eight more planes in coming years. The biggest development of the legacy carrier this year has been rebranding its loyalty program. After fully acquiring it following the successful exit from Chapter 11 bankruptcy, Aeromexico rebuilt the Club Premier loyalty program and renamed it Aeromexico Rewards earlier this year. Other important news from Aeromexico was the naming of its CEO as SkyTeam's new chairman.
The other Mexican carrier Volaris has also made some new announcements this year. During the Paris Air Show, Volaris increased its current Airbus order by adding 25 new A320neo and A321neo planes which are set to arrive in the coming years.
What do you think about Aeromexico and Viva Aerobus' traffic results in the first half of the year? Let us know in the comments below.