This time last year, nine US state capital cities did not have scheduled commercial passenger service. This autumn, there will only be eight. Following the news that Salem, Oregon, is receiving scheduled service for the first time in 15 years, Simple Flying reached out to the remaining eight capital cities to ascertain their plans for air service.
The cities are Annapolis, Maryland; Carson City, Nevada; Concord, New Hampshire; Dover, Deleware; Frankfort, Kentucky; Jefferson City, Missouri; Montpelier, Vermont; and Olympia, Washington.
1
Annapolis, Maryland
The city, located on Chesapeake Bay 25 miles south of Baltimore (the state's largest city), does not have its own airport. However, the country and state are well represented in both the domestic and international sectors. Maryland borders the US capital of Washington DC (30 miles east), built on land once belonging to the State of Maryland.
A spokesperson for Visit Annapolis & Anne Arundel County highlighted the convenience of nearby Baltimore/Washington International Thurgood Marshall Airport (BWI):
"While Annapolis itself does not have an airport for major commercial flights, our county does! And it's just about 20 minutes away from Annapolis"
Wikimedia Commons"" data-modal-id="single-image-modal" data-modal-container-id="single-image-modal-container" data-img-caption="null">
BWI is home to several major international and domestic carriers and recently added Panama City to its network. The county is also home to Lee Airport (ANP), a private airport handling primary business and general aviation traffic. Passengers can also depart from the Washington DC metro airports of Dulles International (IAD) and Reagan National (DCA).
2
Burlington, Vermont
Edward F. Knapp State Airport (MVP) serves the Montpelier and Barre with general aviation services. Airline service at what was then called Barre-Montpelier Airport began on October 22nd, 1933. Renowned aviation pioneer Amelia Earhart even flew in for Boston-Maine Airways to promote commercial air travel for their business. The airline kept flying into MVP even after it bought out National Airways and became Northeast Airways.
The airport was later served commercially by Executive Airlines, Air New England, Green Mountain Airways, and Precision Airways but has not received any scheduled passenger flights since 1989. The next closest major airport is located over thirty miles away at Burlington International Airport (BTV).
3
Carson City, Nevada
Carson City Airport is only a few miles from downtown Carson City and just 20 minutes from Lake Tahoe. The 5,000-square-foot terminal is located at the midpoint of the main apron area and has seen no scheduled air service at the airport since 1985. The interior has been renovated and is now home to airport management and administrative personnel.
The majority of commercial customers head to Reno-Tahoe International Airport, which is also located in Northern Nevada. Reno recently celebrated its highest passenger numbers since 2008 for the first half of this year.
4
Concord, New Hampshire
Concord is home to its own airport, Concord Municipal Airport (CON), which currently serves as a general aviation airport. There was previously scheduled airline service to the airport with Northeast Airlines from 1947 to 1962, and Precision Airlines provided air carrier service from 1978 to 1980. Passengers in the area now tend to fly out of Manchester-Boston Regional Airport (MHT), twenty miles away. The state's busiest airport by a large margin, MHT sees service from carriers including Avelo, American Airlines, and Spirit Airways.
Please get the latest aviation news straight to your inbox: Sign up for our newsletters today.
The airport is equipped with two runways capable of receiving jet aircraft. In addition to a single fixed base operator, CON is also home to the New Hampshire Army National Guard and hangars for the New Hampshire State Police.
5
Dover, Deleware
The capital city of Deleware is well connected to the nearby Wilmington-New Castle Airport (ILG). The airport recently became a base for Avelo Airlines, which quickly ramped up operations and now serves many cities from the Deleware airport.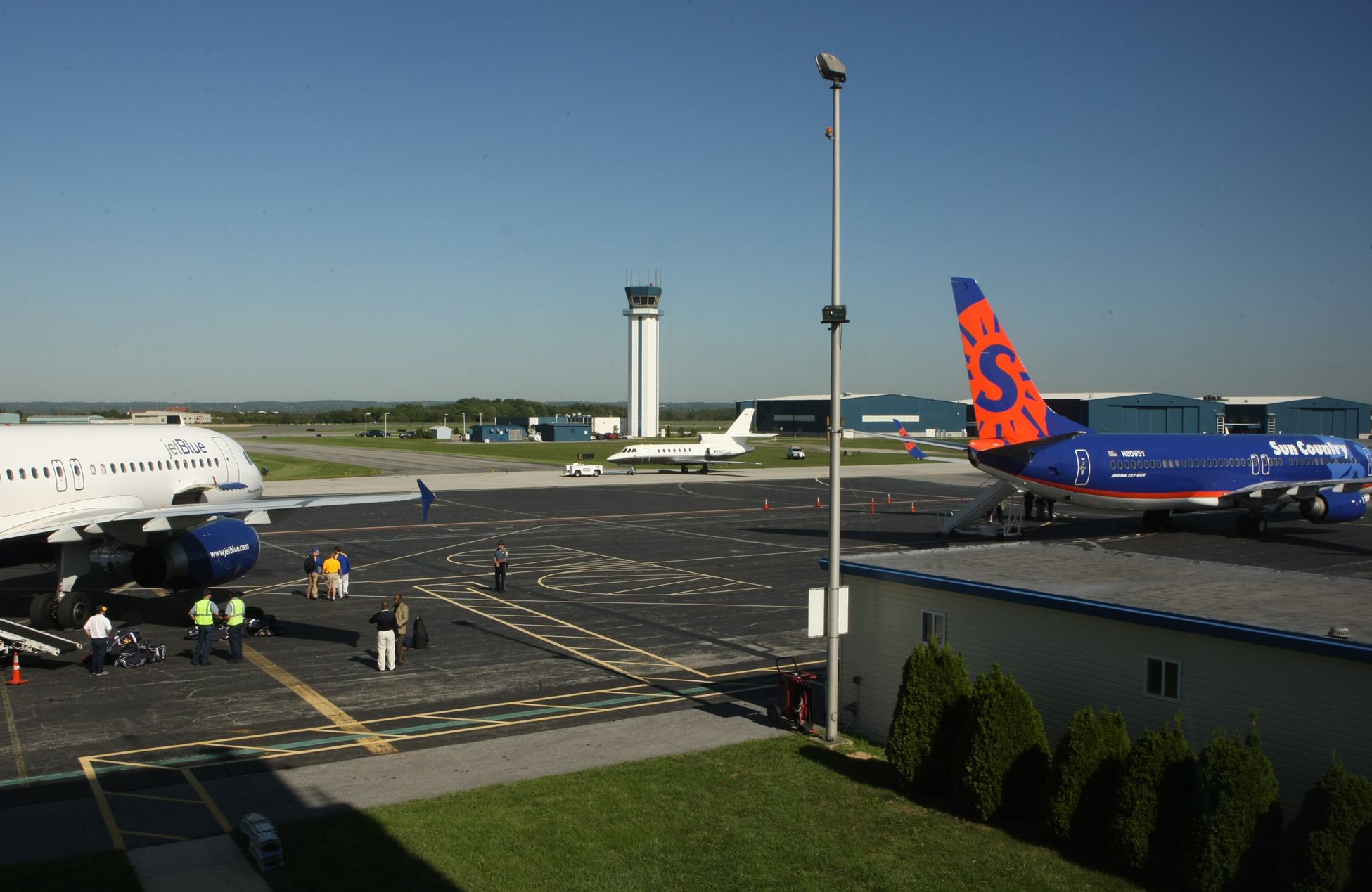 Photo: Wilmington Airport
The Dover metropolitan area is also home to Dover Air Force Base and a general aviation airport, Delaware Airpark. The latter is home to 45 aircraft and Delaware State University's flight training program. The airpark becomes especially busy during the summer when Delaware State conducts NASA and Air Force ROTC pilot training.
6
Frankfort, Kentucky
The Bluegrass State's Capital City Airport (FFT) is used exclusively for government and general aviation purposes. The nearby Blue Grass Airport (LEX) serves the state's second-largest city of Lexington. LEX recently announced that American Airlines will offer non-stop, weekly flights between Lexington and Miami International Airport (MIA) from November 11th, 2023.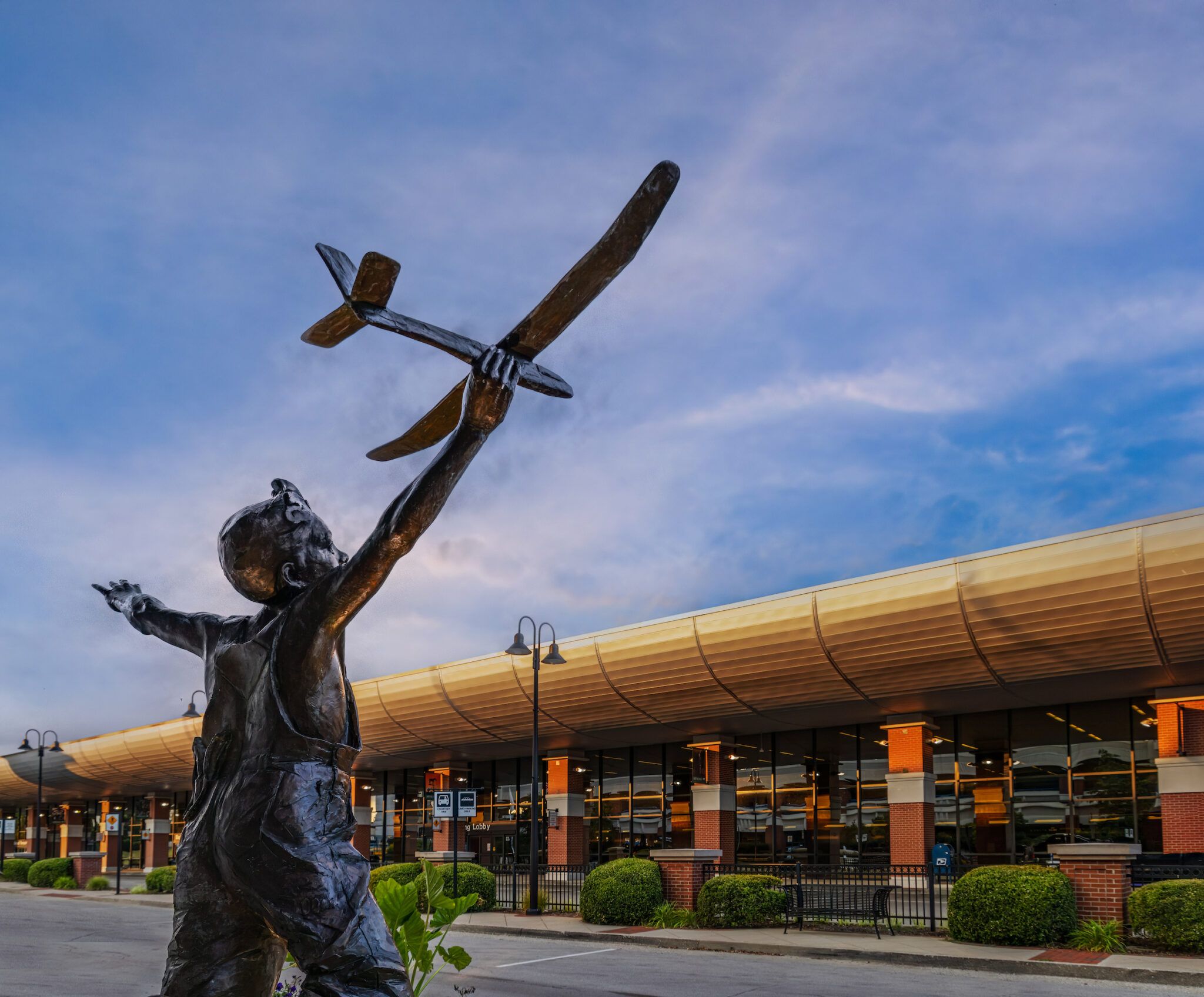 Photo: Blue Grass Airport
The next closest airports for commercial flights are fifty miles for Louisville's Muhammad Ali International Airport (SDF) and sixty to Cincinnati/Northern Kentucky International Airport (CVG)/
7
Jefferson City, Missouri
The capital's Jefferson City Memorial Airport (JRF) is two miles northeast of the city in Callaway County. It is one of the busiest in the state but still does not offer commercial airline service. Within the Mid-Missouri region, commercial airline flights are only available through the Columbia Regional Airport (COU), some twenty miles away, which offers daily service to Chicago and Dallas-Fort Worth on American Airlines.
Want answers to more key questions in aviation? Check out the rest of our guides here.
Passengers looking for more direct connections must presently travel 120 miles to St. Louis Lambert International (STL) or 170 miles to Kansas City International Airport (MCI) on the Missouri side of the river.
8
Olympia, Washington
The capital city of Washinton State is not Seattle, as many would assume, but the much smaller Olympia. The airport hosts the Olympic Flight Museum, which throws the annual Olympic Air Show, featuring heritage and current military aircraft. When reached for this story, a spokesperson for the Port of Olympia confirmed only charter services are currently available:
"Currently the Olympia Regional Airport does not provide any commercial passenger airline services. Charter flight services are offered through Safety in Motion Flight Center, located at the Olympia Regional Airport."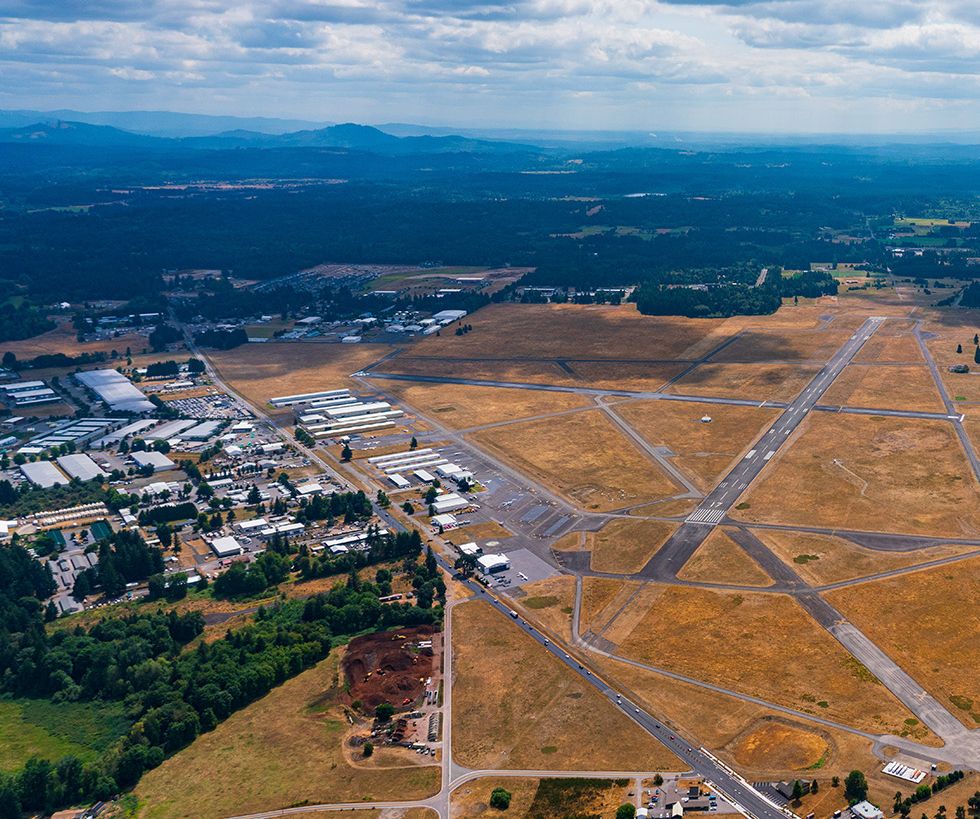 Photo: Port of Olympia
The closest airports with passenger service are Seattle-Tacoma International Airport (SEA) and Portland (PDX). The state is also home to the newly christened Seattle Paine Field International Airport. The site is home to Boeing's Everett Factory, which assembles its 767 and 777 aircraft and previously the Boeing 747.
What destinations would you like to see from these airports? Let us know in the comment section.