Summary
Key takeaways:
Severe storms in the Northeast US caused significant disruption to flights, with over 1,000 flights canceled on Saturday.
Newark Airport had the most flight cancellations, with 196 flights affected, and JFK also saw a significant number of cancellations.
The Northeast is also experiencing a heatwave, with temperatures reaching over 100 degrees in cities like New York and Washington DC.
Severe storms have battered the Northeast US, with thunderstorms and heavy rain causing significant disruption to flights in the area. The scale of the disruption reached its peak on Saturday when, according to data from the flight tracking website FlightAware, 1,057 flights within, into, or out of the US were canceled.
As many as 18% of flights canceled
The worst of the disruption was felt at John F. Kennedy International Airport (JFK), LaGuardia Airport (LGA), Newark Liberty International Airport (EWR), and Boston Logan International Airport (BOS). A total of 196 flight cancellations were seen at Newark alone, which equates to 16% of the airport's flights, and more than 137 flights into and out of JFK were also canceled (18% of the total flights).
Photo: HorizonUI | Shutterstock
The most impacted airline was United Airlines, with 245 cancellations (8% of Saturday's flights). The carrier was followed by Republic Airways (operating as American Eagle, Delta Connection, and United Express), with 157 cancellations (18% of Saturday's flights). They were followed by American Airlines and Southwest Airlines, which faced 96 and 85, respectively. These figures are not surprising due to their extensive presence in the Northeast.
On Thursday, ahead of the storms, a flood watch was implemented across much of the New England area, including Boston and Hartford. Intense summer storms are a regular occurrence in the Northeast US. On June 27th, more than 1,800 flights were canceled due to inclement weather, severely disrupting the region's airports.
The Northeast is also facing the region's first heatwave this summer. From Thursday through Saturday, the heat index, which is what the temperature feels like with humidity, reached over 100 degrees in New York City, Washington DC, and Philadelphia.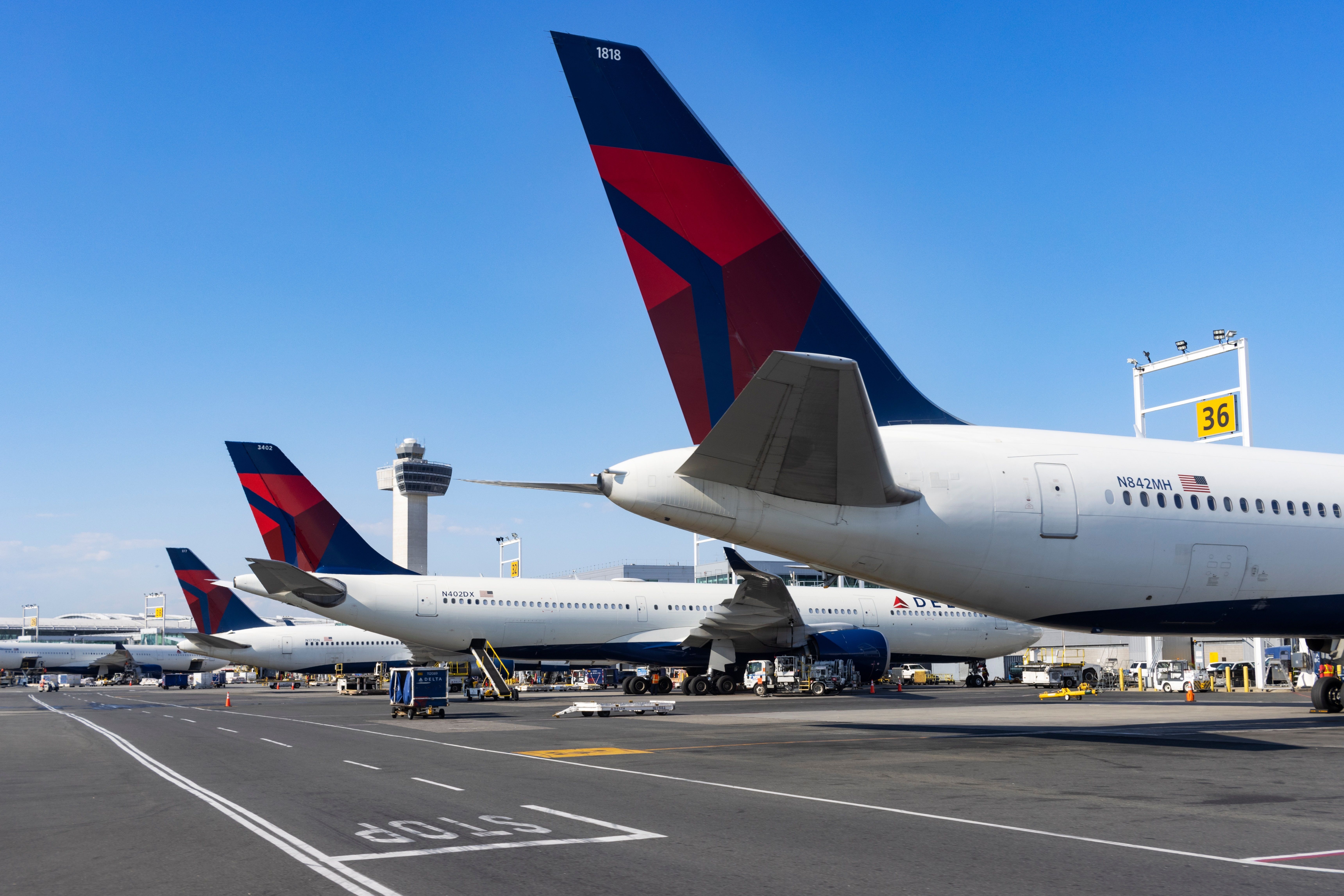 Photo: Kate Scott I Shutterstock
According to the National Weather Service and the US Census Bureau data, around 118 million Americans, more than a third of the population, were in the "danger" zone on Friday with the heat index. New York City was placed under an excessive heat warning by the National Weather Service after temperatures reached 90 degrees three days in a row for the first time in 2023. The city took many preventative measures, including opening hundreds of cooling centers for residents.
Widespread disruption
The devastation caused by the storms was widespread, as the same brought severe gusts to the Ohio Valley and the Great Lakes. Detroit's Metropolitan Airport measured wind gusts up to 67 mph on Wednesday. On its Twitter account, the Federal Aviation Administration (FAA) warned that the storm disruptions may be felt as far south as Georgia and Florida and as far west as Denver.
This is reflected in the Atlanta Hartsfield Jackson Airport (ATL) statistics, which saw 23 flight cancellations and 484 delays on Friday. Denver International Airport (DEN) also saw 32 flight cancellations and 499 delays on Friday.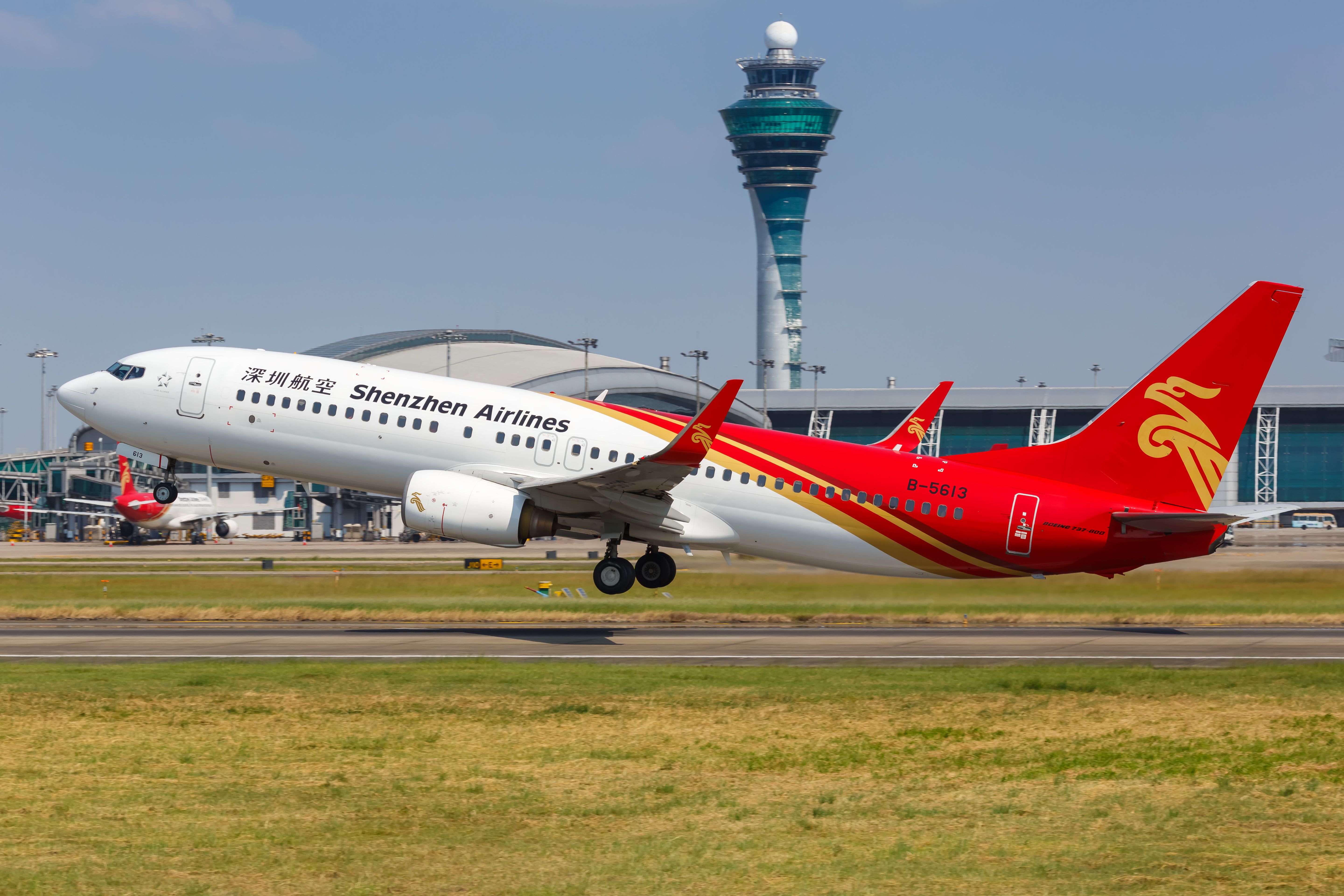 Photo: Markus Mainka/Shutterstock
Meanwhile, over in Asia, Typhoon Doksuri became the second typhoon to make landfall in China this year and caused similar disruptions to air travel in the country's south. Quanzhou Jinjiang International Airport (JJN) launched a Level- emergency response for flood control and disaster relief on Thursday following Doksuri's landfall. The airport canceled all outbound and inbound flights Thursday afternoon and Friday morning. As a result, Shenzhen Airlines canceled 100 flights and had 391 flights delayed on Saturday.