Summary
Passenger experience is crucial for airports as it not only reduces stress for travelers but also increases the airport's revenue by enticing relaxed passengers to spend more money.
Airports should prioritize simplicity and clarity in their design to create an easy and seamless navigation experience for passengers, just like the best airports in the world do.
In order to enhance the passenger experience, airports should provide relaxation points and unique experiences.
As airport planners and architects look to the future of tomorrow's new airports, they must consider optimizing passenger flow while designing a user-friendly experience. While many airports are solely departure and arriving points, some exceed at providing passengers with an enjoyable and relaxed experience, leaving them a pleasant airport experience. In order for airports to provide the latter option, they need to focus on the passenger experience.
Passenger experience is an equal exchange as improving the passenger experience creates less stress for travelers while increasing the airport's business as relaxed passengers are more enticed to spend money in an airport. By centering around enjoyable experiences, airports can gain operational efficiency and create a more favorable image for themselves. Let's explore six design priorities to enhance the passenger experience for airports.
1
Assist with the whole journey
For departure airports, passengers' journey starts at their home (or their starting point) and ends when they board their flight. On the other hand, at arrival airports, passengers' journey starts when they disembark the aircraft until they reach their final destination with all their luggage.
Airports like Zurich Airport show travelers packing requirements, different transportation options, and durations. The Zurich Airport app helps travelers manage their time at the airport and minimizes the time passengers wait at their gates by showcasing different stores and restaurants throughout the airport.
2
Simplicity is key
The best airports in the world for passengers all have something in common: a style, clarity, and simplicity that enables passengers to navigate the airport to board their flights easily. Airports such as Hong Kong International Airport, Seoul Incheon, and Beijing are all designed around the passengers who use them, creating a superb passenger experience.
Photo: Thaspol Sangsee/Shutterstock
One example is that the rail lines, a central transportation hub at these airports, are not located where it is easiest to build them; instead, they are specifically located where they will be the most useful for passengers. At Hong Kong Airport, the train line enters the airport on the same level as check-in. Furthermore, larger wayfinding graphics are suspended from the ceiling, making it easy and quick for passengers to know where to go next.
3
Terminal efficiency
Over the past decade or so, there was a shift from passengers wanting to spend as little time as possible there but with new dining and retail options and personalized offerings. This has forced airports such as New York's LaGuardia to redesign the terminal's hold rooms and queuing areas. When LaGuardia was building Delta's new Terminal C, they emphasized efficiency.
The new terminal features a central century point, also known as a headhouse, and consists of four levels separating arrivals, ticketing, the TSA checkpoint, and the Delta Sky Club. This gives travelers great flexibility as if a passenger does not need to see an agent or check a bag, they bypass the other levels and head directly to the TSA checkpoint level. Ensuring an efficient design for passenger flow helps them navigate throughout the terminal but also helps them get to their gates quicker.
4
Relaxation points
With all the hustle and bustle throughout an airport, ensuing relaxation areas for passengers is vital. Some airports, such as Chicago O'Hare International Airport and San Francisco International Airport, have yoga rooms for passengers to use free of charge. Other airports, such as Kansas City, have a sensory room. Amsterdam Schiphol Airport has a library for passengers to use during their stay at the airport.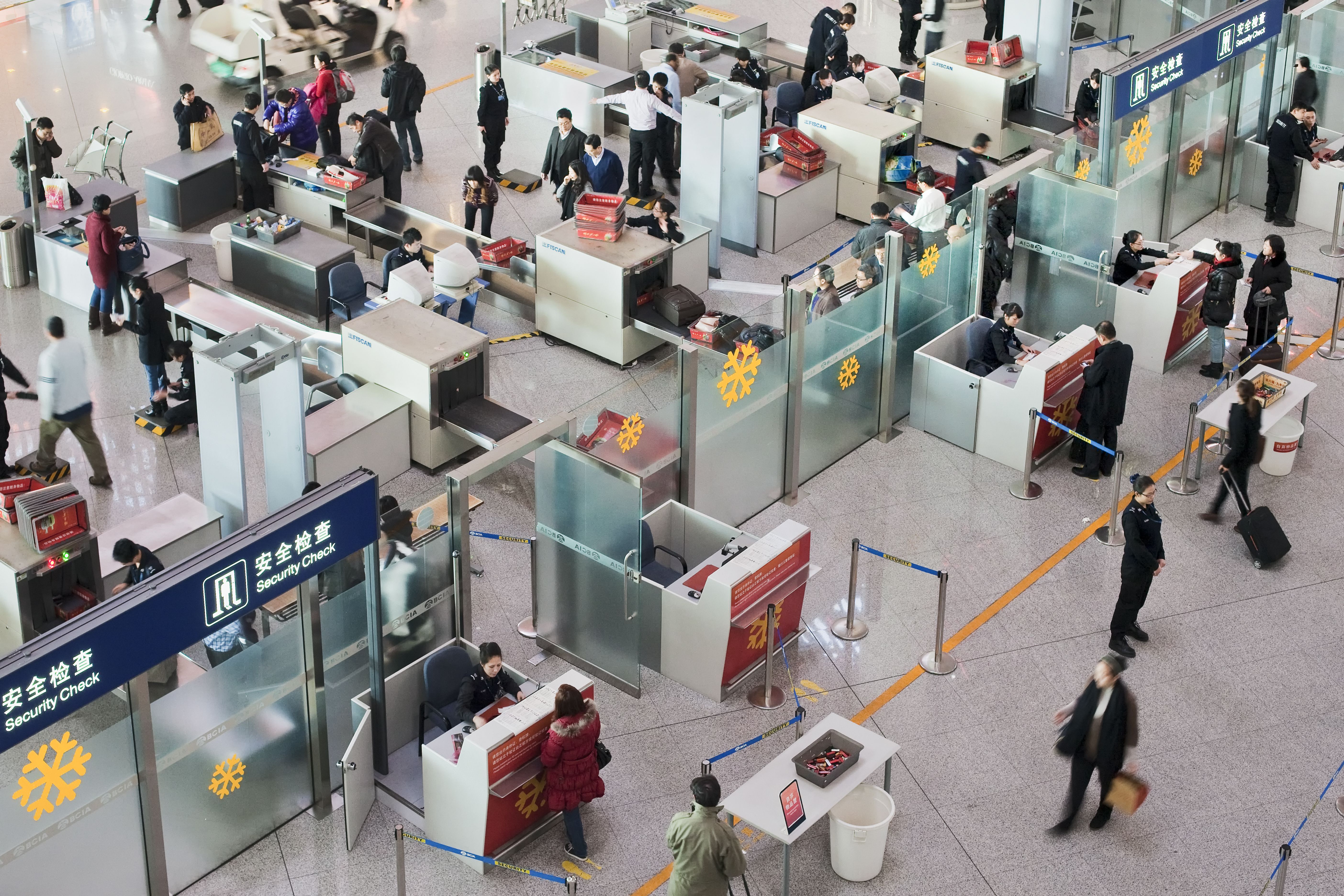 Photo: TonyV3112/Shutterstock
All of these options offer passengers a place to alleviate some stress. Another way airports can relieve passenger stress is by ensuring enough benches after security for passengers to pack up their belongings and put their shoes back on. Not only will this make security lines run smoother it will alleviate passengers' stress during one of the most stressful periods of the travel experience.
5
Unique experience
Many airports give passengers the same experience with similar designs, features, and activities. With that said, airports are the first and last impressions of a city for travelers, so it is a no-brainer that the airports represent the city positively. This can also be having local restaurants showcase local cuisines. One of the ways airports can do this is by creating a sense of place for passengers.
Newark Liberty International Airport does a great job throughout the new Terminal A, with murals throughout the terminal of New Jersey and greats from sports, science, and art, including Thomas Jefferson, Carl Lewis, and Patrick Ewing. This displays the city's history-making local travelers and employees proud while educating visitors.
6
Creating a unified experience
Many parts make up the airport, and to create a memorable passenger experience, they need to work hand in hand to benefit the airport and passengers. This can be achieved by creating a framework that everyone in the airport will adhere to in order to make that lasting impression.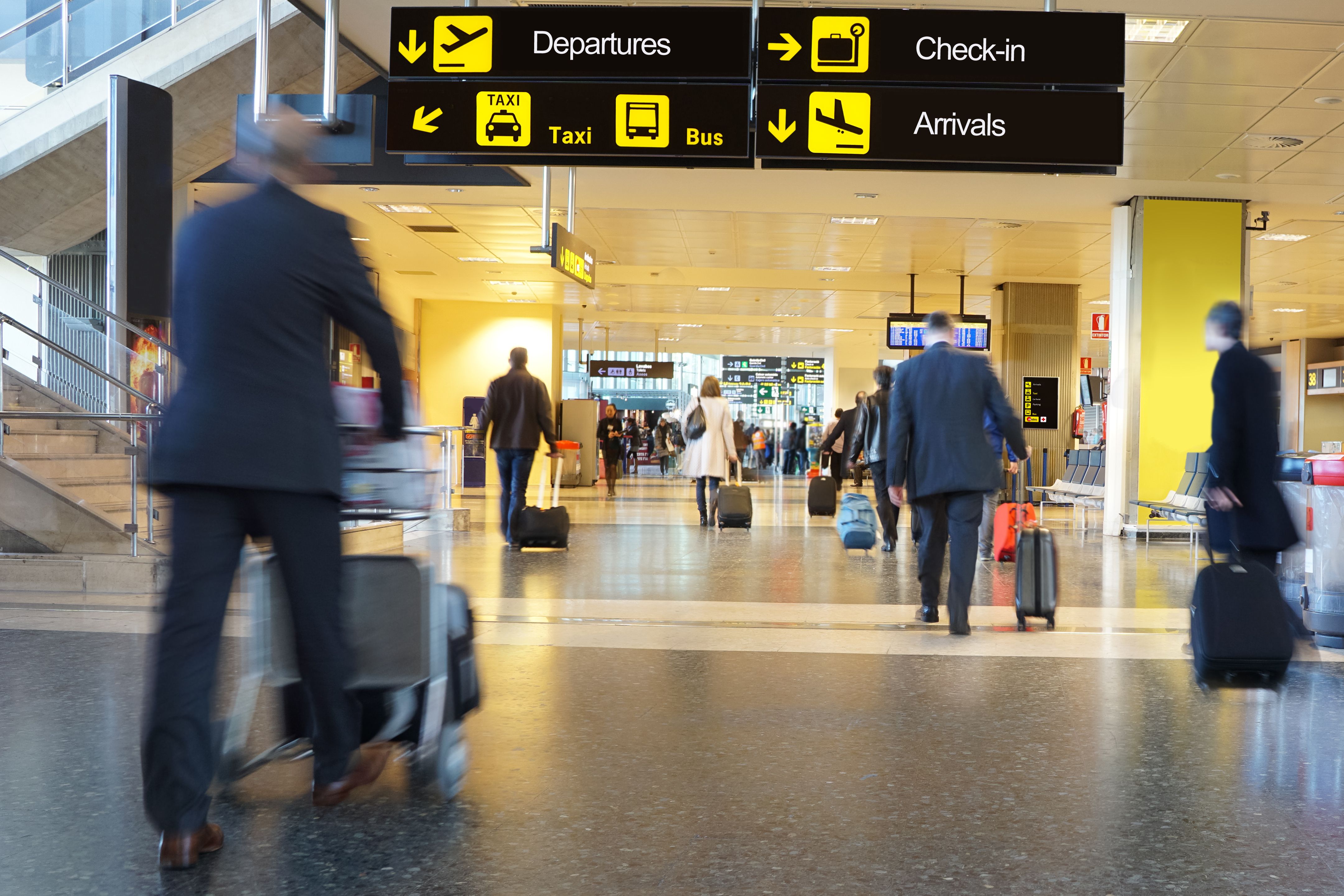 Photo: Rob Wilson/Shutterstock.
This can be from ensuring all airport employees are in the proper attire to giving stickers to children. Those are lasting impressions that passengers will remember about their airport experience and will apply to all airport employees from the top down.