Delta is not keen on an equal split compromise either. Photo: Vincenzo Pace | Simple Flying

IATA/ICAO Code:

DL/DAL

Airline Type:

Full Service Carrier

Hub(s):

Boston Logan International Airport, Detroit Metropolitan Wayne County Airport, Hartsfield-Jackson Atlanta International Airport, Los Angeles International Airport, Minneapolis-St. Paul International Airport, New York JFK Airport, LaGuardia Airport, Salt Lake City International Airport, Seattle-Tacoma International Airport

Year Founded:

1929

Alliance:

SkyTeam

CEO:

Ed Bastian

Country:

United States

IATA/ICAO Code:

MSP/KMSP

Country:

United States

CEO:

Brian Ryks

Passenger Count :

14,851,289 (2020)

Runways :

4/22 – 3,355m (11,007ft) |12R/30L – 3,048m (10,000ft) |12L/30R – 2,499m (8,198ft) |17/35 – 2,438m (7,889ft)

Terminals:

Terminal 1 |Terminal 2
Summary
Delta Air Lines will launch a new international route connecting Minneapolis-St. Paul International Airport to Dublin starting May 9, offering customers more nonstop options for overseas travel.
The route will operate five weekly flights on a Boeing 767-300, providing various cabin options including Delta One, Delta Premium Select, Delta Comfort+, and Main Cabin.
Delta Air Lines announced on Thursday a new international route connecting Minneapolis-St. Paul International Airport (MSP) to Dublin International Airport (DUB) in Ireland, starting on May 9. The announcement came on the same day that Aer Lingus revealed two new destinations in the United States from Dublin, Denver, and Minneapolis.
The new route
Starting May 9, Delta Air Lines will offer seasonal service to the Emerald Isle from Minneapolis, operating five weekly flights. This new route will complement the two seasonal services from Atlanta and Boston and the year-round service from New York JFK.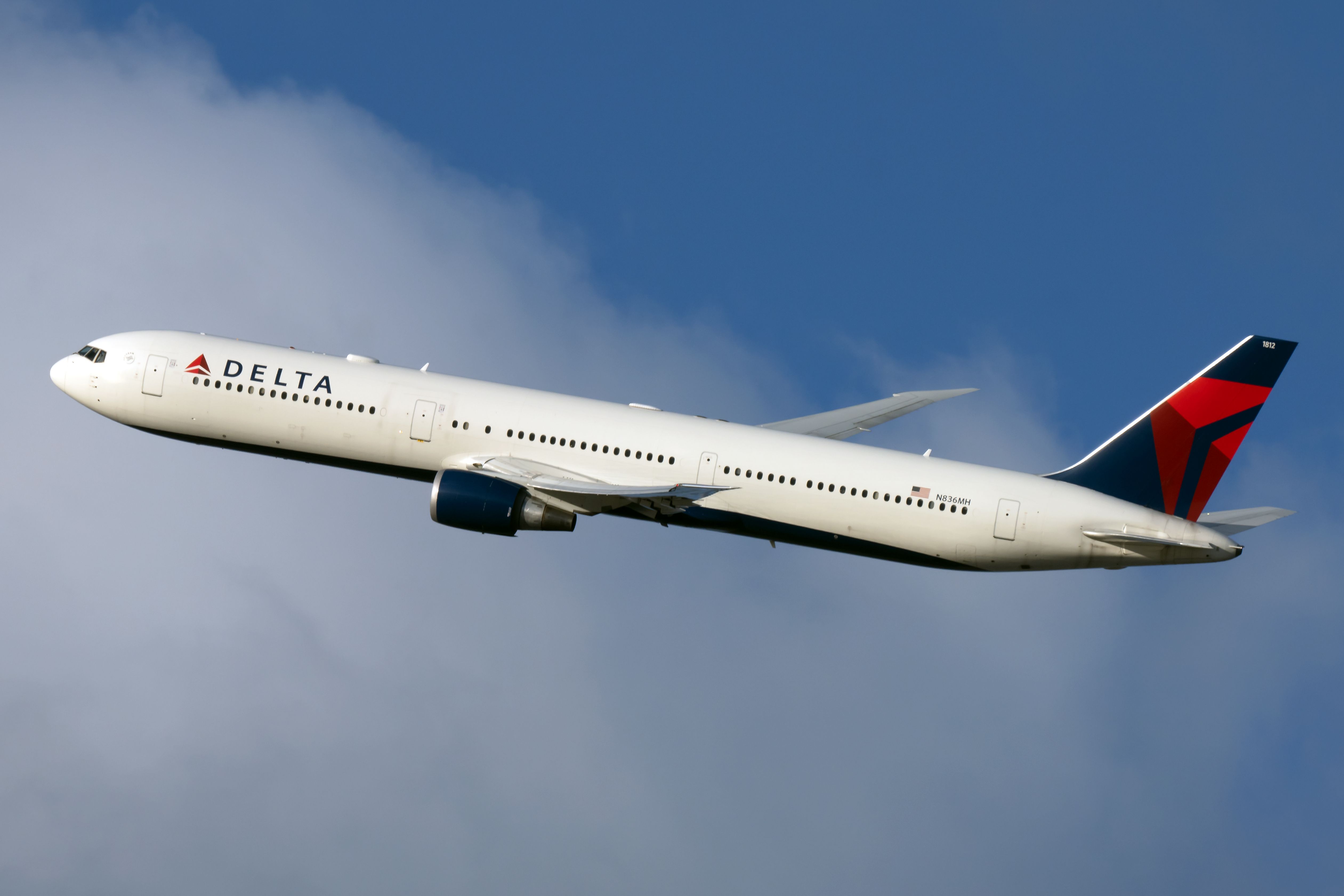 Photo: Vincenzo Pace | Simple Flying.
Joe Esposito, Delta's Senior Vice President – Network Planning, said the airline continues to build on its longstanding number-one position in Minneapolis with another nonstop option for customers traveling overseas. "With nearly ten transatlantic and trans-Pacific flights flying direct from the Twin Cities, customers have the utmost choice, coupled with our award-winning customer service, when traveling with us."
Delta's Minneapolis-Dublin flight will operate on a Boeing 767-300, offering Delta One, Delta Premium Select, Delta Comfort+, and Main Cabin. The departure flight, DL114, will leave Minneapolis at 21:20, landing in Dublin at 10:50 the following day. Meanwhile, DL115 will depart Dublin at noon, landing in Minneapolis at 14:25.
"MSP travelers are eager for increased air service to European destinations, and we're pleased to see Delta add nonstop service to Dublin next year," said Rick King, Chair of the Metropolitan Airports Commission, which operates MSP. "This route is important to leisure and business travelers as we anticipate continued international demand into 2024 and beyond."
A shot at Aer Lingus?
Earlier today, Aer Lingus added Airbus A330 flights to Denver and Minneapolis. These two additions bring the total number of Aer Lingus routes operated between Ireland and North America to 18. Aer Lingus first launched the Dublin-Minneapolis route in 2019 but suspended it through the COVID-19 pandemic.
The Irish-based airline sees this strategic expansion as a commitment to its Dublin hub strategy, following the steps of other hubs, such as Keflavik in Iceland, offering seamless connections between North America and Europe.
Nonetheless, Delta Air Lines tried to steal Aer Lingus' thunder by announcing the same route on the same day. Simple Flying reached Aer Lingus for comment on Delta Air Lines' route announcement. We did not receive an answer, but we will update if we do.
The services between Ireland and the United States
According to data from Cirium, there are 212 weekly flights between Dublin and the United States as of August 2023. American Airlines offers four routes, Delta three, Aer Lingus 14, and United Airlines five.
Aer Lingus offers 121 weekly flights. The most important routes for the Irish company are Dublin-New York, Dublin-Boston (both with two daily flights and 4,438 seats available), Dublin-Chicago (two daily flights, 4,072 seats available), and Dublin-Washington (two daily flights, 2,576 seats). Aer Lingus also serves San Francisco, Los Angeles, Seattle, Philadelphia, Newark, Hartford (each with one daily flight), Orlando (five), and Cleveland (four). Finally, the carrier also flies from Shannon to JFK and Boston (daily flights).
What do you think of Delta Air Lines' new international route? Are you excited about it? Let us know in the comments below.