Summary
Jetwind's Energy Capturing Pod (ECP) system converts wind from jets into sustainable energy to charge electric cars, pioneering a renewable energy game changer for businesses and end users.
Dallas Love Field (DAL) airport is the only airport in the US currently using this new technology, highlighting its forward-thinking approach and commitment to decarbonizing travel.
The ECP at DAL is strategically located near the control tower and has already successfully captured large wind gusts, providing significant test data and power. The airport is now evaluating how to use this renewable energy best to benefit its operations and passengers.
An airport in Texas is using the wind generated by jets to create power to charge electric cars. Dallas Love Field (DAL) is partnering with fellow Texas organization Jetwind to install the turbines on its grounds as part of a trial program to prove the system's viability to generate power from man-made wind sources such as planes, trains, and automobiles.
What is it all about?
JetWind's Energy Capturing Pod (ECP) system captures wind from the jets lining up to take off and convert it into sustainable and environmentally friendly energy. The patented system was developed in partnership with students and researchers from Southern Methodist University and Clarkson University to withstand high-speed winds and perform as intended in a wide range of scenarios.
The turbine is connected to a battery pack that, when fully charged, can power one electric car. The pod is already operational and serving its intended purpose, much to the delight of DAL air traffic controllers with electric vehicles. Dr. T. O. Souryal, Founder of JetWind Power Corporation, expressed their excitement to see the new system debut at DAL:
"This sustainable technology will transform the transportation and energy industries, not just aviation, and it's been a pleasure working with Dallas Love Field's forward-thinking team throughout this process.
"I'm excited to see what started as a simple concept on an airfield, develop into a renewable energy game changer for businesses and end users.
DAL is currently the only airport in the United States to use this new technology.
How does it work?
The airport hosts JetWind and seeks to provide the space and resources required to continue testing and developing this groundbreaking technology. The ECP at Dallas Love Field is strategically located next to the control tower, opposite Gate 9. Placing the pod here allows operators to continue conducting tests on the equipment while it is in the jet wash of planes preparing to take off and taxi. Inside the pod are three wind turbines that generate electricity, which is then stored in a battery system a safe distance from the pod.
Various areas of the ECP are still being evaluated, including the amount of energy capable of being captured and the durability of the turbines against the wind blast delivered from an aircraft. Patrick Carreno, Interim Director of Aviation at the airport, expressed his excitement to be working with this groundbreaking technology:
"We are thrilled to be the only airport in the world testing the benefits of this technology, and we hope this partnership will positively impact the aviation industry exponentially.
"It's gratifying to see Dallas Love Field leading the aviation sector's charge to decarbonize travel through our collaboration with JetWind Power Corporation. I am proud they chose our airport to assist with this innovation."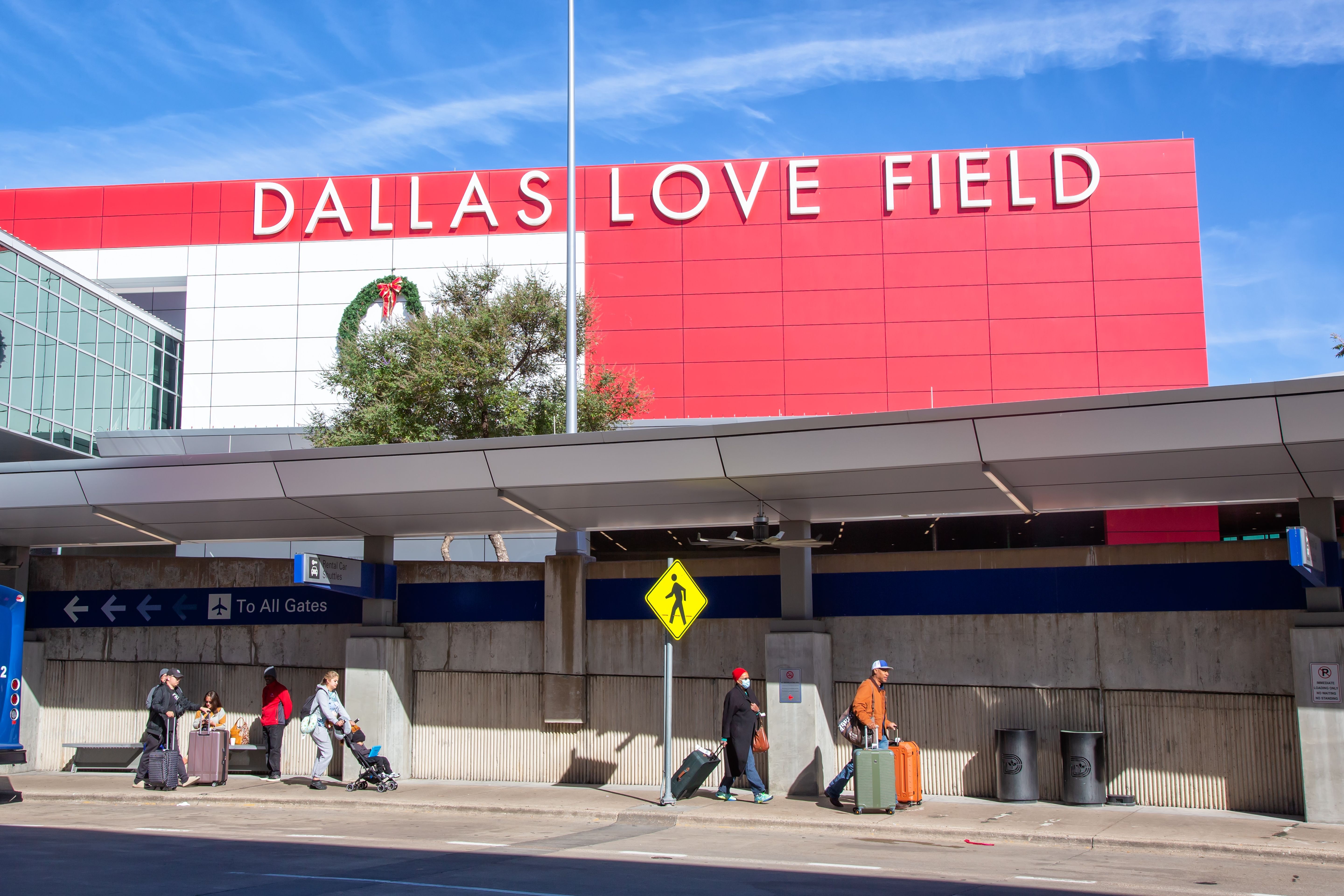 Photo: Markus Mainka/Shutterstock.
The system has already delivered significant test data and a reasonable amount of power since being installed earlier this summer. The new program has proven that the model successfully captures large wind gusts and converts them into sustainable energy. The airport's environmental team is now evaluating how to best utilize the power captured from the ECP to benefit the airport's operations and passengers (besides charging employee cars).