Summary
Lengthy sentences, including life without parole, were given to the men involved in the 2016 terrorist attack at Brussels Airport.
Salah Abdeslam, a co-conspirator, did not receive additional prison time due to his current imprisonment for a separate terrorist attack in Paris.
In her closing remarks, President of the Court Laurence Massart noted that the verdicts aim to send a message of hope to survivors.
The Palace of Justice of Brussels has handed down lengthy sentences to the men convicted in connection to a 2016 terrorist attack that left 32 dead and up to 340 wounded at Brussels Airport (BRU).
Life without parole
Five of the ten indicted during the nine-month trial were found guilty of murder and attempted murder for the triple bombing across Brussels on March 22, 2016. Ibrahim El Bakraoui, Najim Laachraoui, and Khalid El Bakraoui were all sentenced to life in prison. Mohammed Abrini and Osama Krayem, who did not detonate their explosive devices, were sentenced to 30 and 20 years, respectively. Two other men were convicted in relation to terrorist offices, while another two were acquitted on all charges. None of the perpetrators were stripped of their Belgian nationality.
Photo: Alexandros Michailidis / Shutterstock
Though convicted of murder alongside the other five, Salah Abdeslam was not given additional prison time due to his current imprisonment status over a 2015 terrorist attack that killed 130 people in Paris. Abdeslam was arrested in Brussels four days before the terrorist attack, though later investigations found him to be a co-conspirator of the attack on Brussels.
Speaking to magistrates in court on Monday, the 34-year-old Abdeslam begged the court for leniency, claiming to have not been aware of the plot.
"I have been demonized. You've condemned someone who doesn't deserve it. I ask you to be fair with this last decision."
Abdesalam was previously sentenced to 20 years by Belgian courts following a 2016 shootout with police in Brussels' Forest district alongside two other ISIS cell members, with the court finding his current sentence sufficient.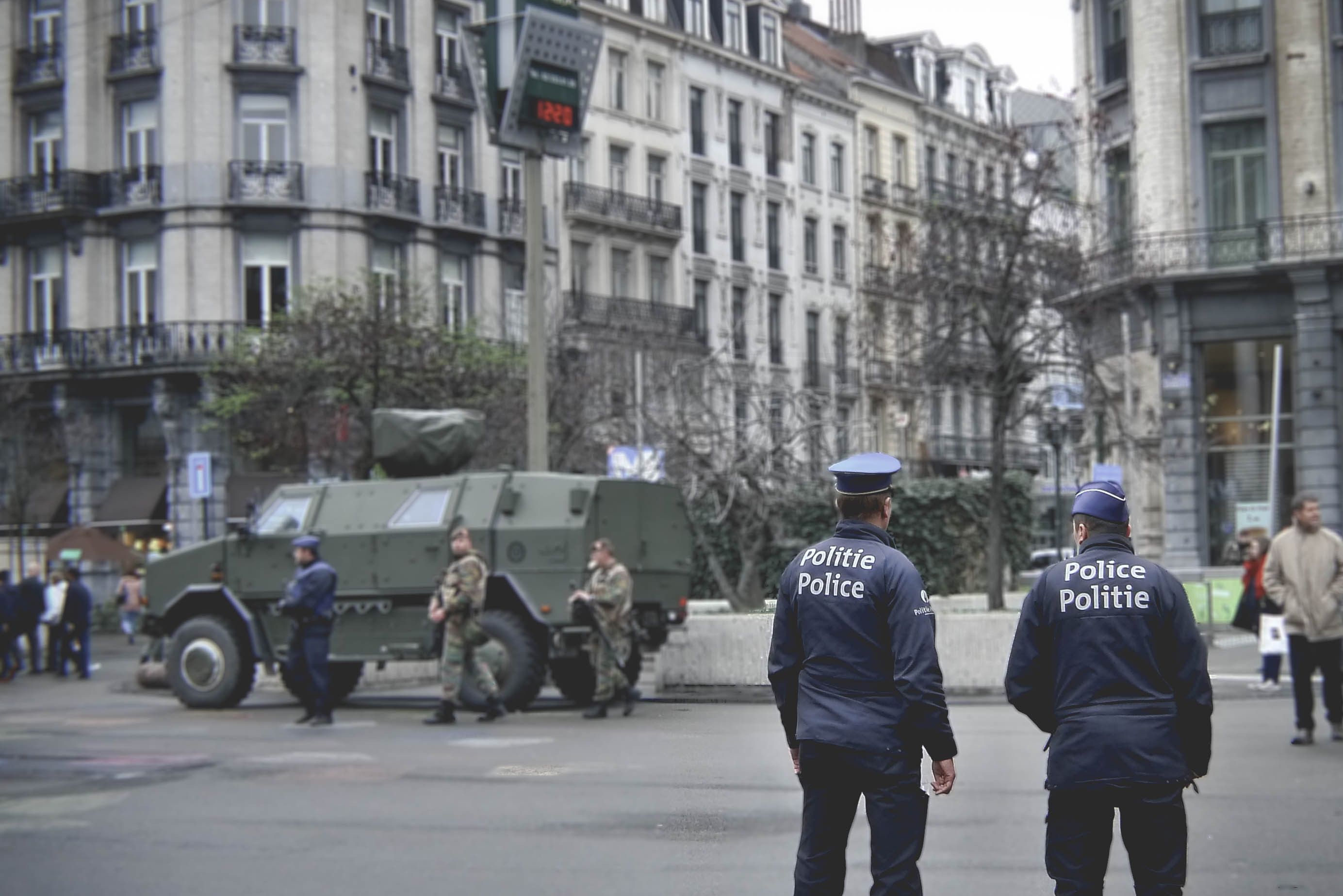 Photo: DarwelShots / Shutterstock
In her closing remarks to the court on Friday, President of the Court Laurence Massart expressed her desire to see the sentences spread a message of hope for the victims of the attack and society. Massart noted,
"We live in a multicultural society based on values that apply to everyone. The sentences imposed by the court and the jury, which were unanimous, take into account the fear that was caused and the personalities of each of you."
Response and reactions
Thirty-two were killed in the terrorist attack in March 2016, with the death toll officially increased to 35 following the later deaths of three people linked to post-traumatic stress disorder. The attacks targeted Brussels' primary international airport in Zaventem and Maelbeek Metro Station in the city center, described by Massart as "untold chaos."
President of the victim's association V-Europe, Philippe Vansteenkiste, explained his mixed feelings towards the sentencing to Belga News,
"The judicial chapter is closed, but there is still a lot to do. The scar remains."
The nine-month trial, which began in December 2022, quickly became one of the largest in Belgian history, with many survivors of the attacks and next-of-kin testifying at Brussels' Palace of Justice. A total of 960 civil plaintiffs were involved in the trial. A subsequent civil hearing is set to begin in Brussels on Wednesday.
What are your thoughts? Let us know in the comments.
Sources: Belga, Reuters, VoA, The Guardian
IATA/ICAO Code:

SN/BEL

Airline Type:

Full Service Carrier

Hub(s):

Brussels Airport

Year Founded:

2006

Alliance:

Star Alliance

Airline Group:

Lufthansa Group

CEO:

Dorothea von Boxberg

Region:

Europe

Country:

Belgium

Loyalty Program:

Miles & More